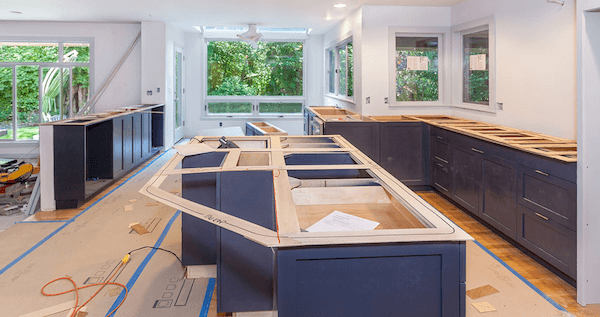 Starting a new life in Fort Lauderdale has been a pleasure in a lot of ways. After completing several home restoration projects, living in our home has been nothing but pure bliss and comfort.
Seeking the services of professional specialists on water damage has to offer had been one of the best decisions we've ever made. Now, we've decided to initiate the second phase of our home renovation project.
Painting Job
This project means that I can soon achieve that picture-perfect home I've been fantasizing about. The idea of fresh paint and new ambiance excite me; although it feels weird to have the male workers show up early in the morning to do the job, I needed to contract a house painting Miami service
In this case, waking up early would be a challenge on my part. On ordinary days, wherein I work from home, I basically roll out of bed and face my laptop. For the next few days, I would have to make some effort to look like an organized, well-dressed, and well-mannered housewife who cares a lot about her home.
Outdoor lighting
Part of our project is to have new lights installed on our outdoor patio. My husband suggested this so we can entertain guests and have dinner al fresco right where we can see the sky, the moon, and the stars. This project will also create a wonderful venue for my weekly girl bonding with my girlfriends.
My husband won't have to worry anymore about picking me up drunk in someplace. I can have wine nights comfortably with my friends on our well-lit patio. And in the instance that I couldn't handle my alcohol level, I can just conveniently make my way crawling towards our bedroom.
Garage renovation
We decided to have a major garage renovation – not just specifically for cars; but for my husband to have his "man cave" where he can spend his time doing stuff. Our garage is all planned for a dual-purpose which means; parking space for the cars and a workstation where my husband can play handyman.
This project is for him to have his own personal space in times when he'd rather walk through hell than deal with me. So having a nice and comfortable garage is a win-win situation for both of us.
Installation of new fixtures
Installation of new faucets and a new shower head completes the second phase of our home renovation project. I look forward to seeing and touching those shiny new fixtures that would add some glam to our bathroom and kitchen. I specifically chose the types and designs which makes me even more excited about the outcome.
We even had to shed off more than a few bucks for the fixtures because we are aiming for quality. I particularly love the large high turbo-pressure shower head chrome bath that will soon be installed in our private bathroom.
Something wild and exciting may come out of it. And who knows, I might look forward …